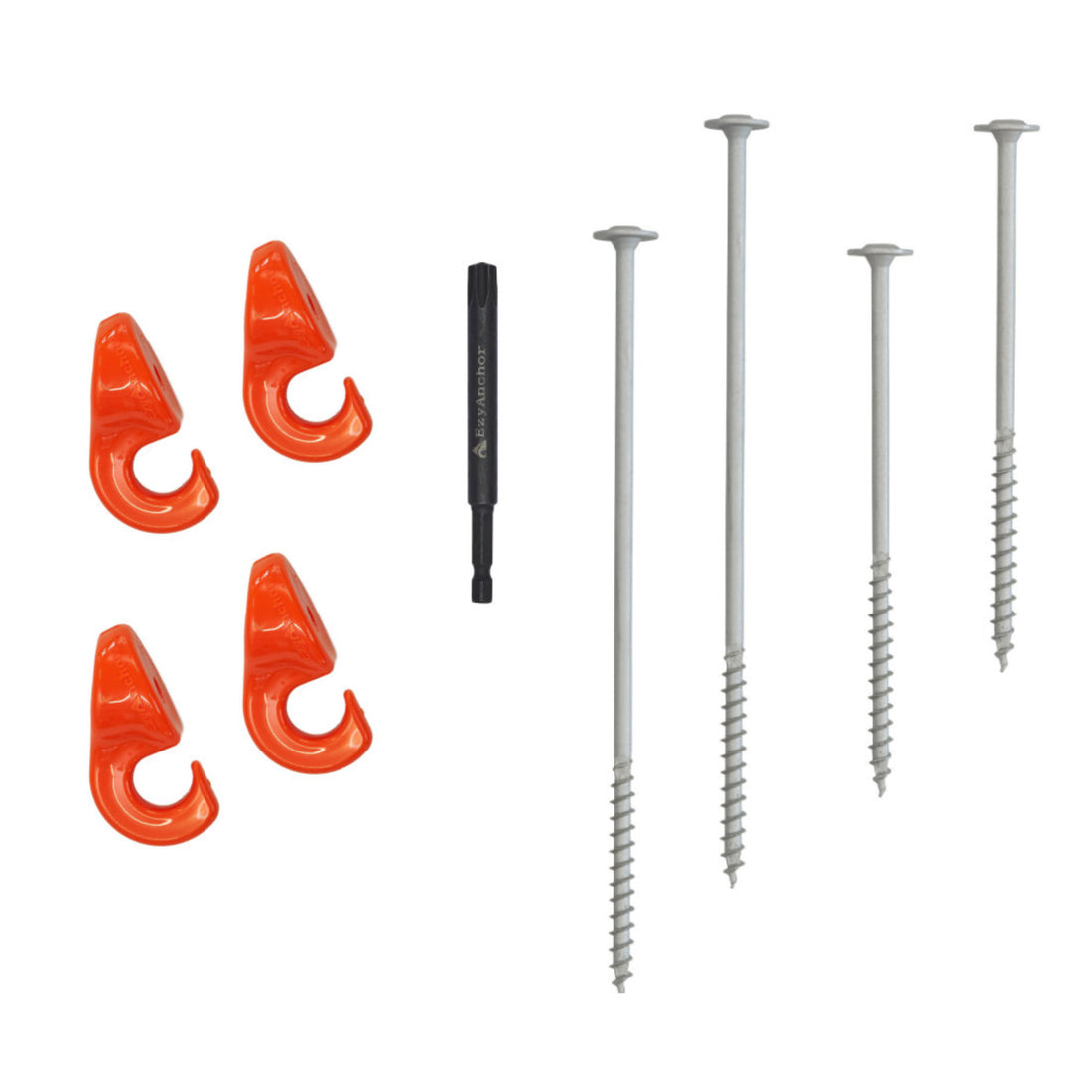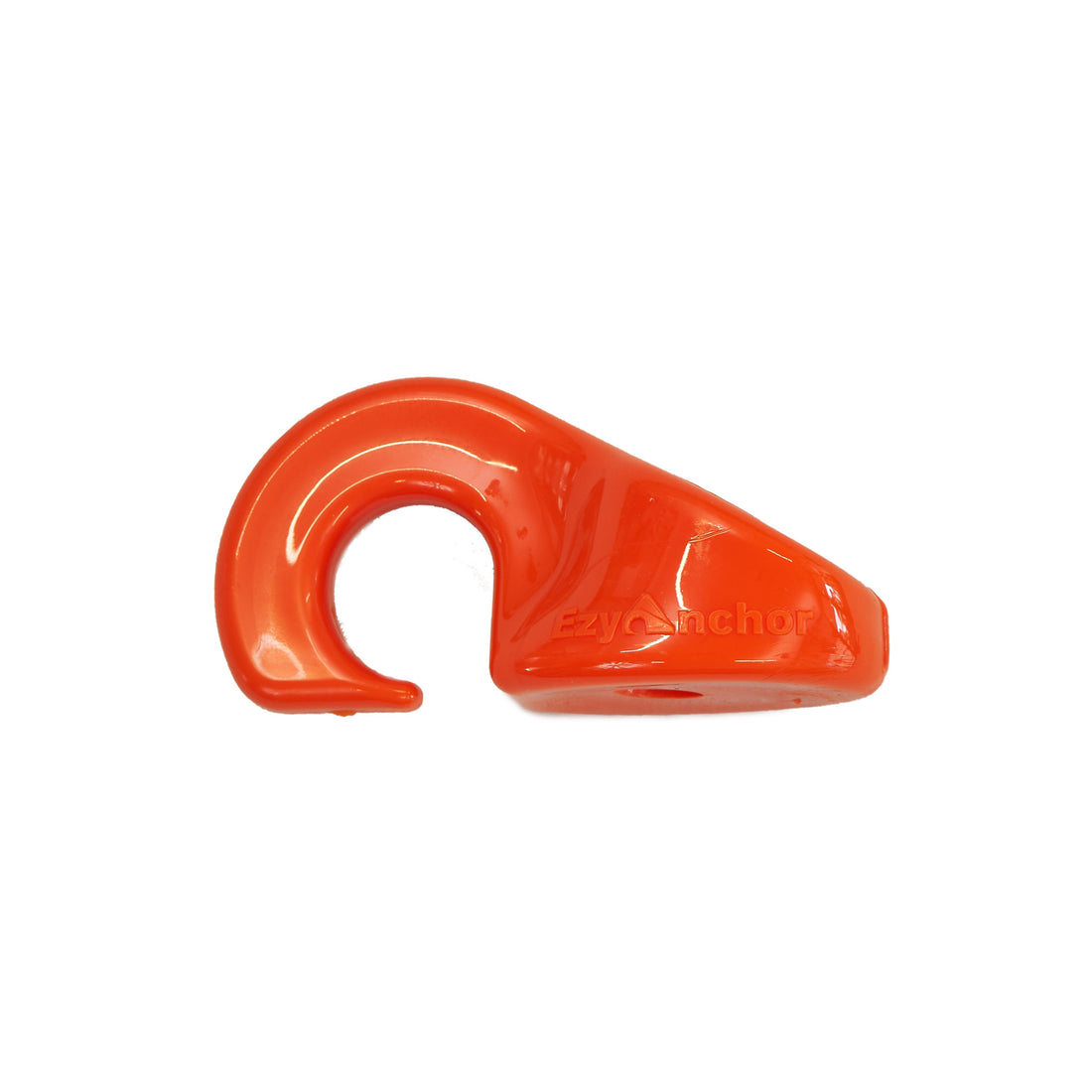 4WD Awning Pack / Base Caravan Awning Pack
The 4WD Awning Pack / Base Caravan Awning Pack is designed for those who caravan or camp in the hard red and gravelly dirt of the Outback and also sandy loam soils.
Package Includes:
4 x Ezy Anchors

2 x Coastal pegs at 280mm long

2 x Outback pegs at 200mm long

1 x Torx T50 driver bit
These packs have been determined by months of personal use and testing in both types of the areas detailed above and also research throughout Central and Outback Australia. We cannot accept responsibility for misuse or damage and injuries caused by the same.
We thank you for your purchase and wish you many years of happy use of your Ezy Anchors!
**Ezy Anchor supports Australian Business and Jobs**
*We cannot accept responsibility for damage and injuries caused by misuse.
Installation:
Take your cordless drill or impact driver
Connect the Torx driver bit to the drill/driver and secure in the chuck
Pick up your Ezy Anchor with screw in position through the Ezy Anchor
Connect your guy rope to the hook
Hold the guy rope and hook together with your guiding hand
Pick up the drill and driver in your driving hand
Insert the Torx driver into the head of the screw
Place drill in forward drilling position
Commence drilling the screw downward into the earth keeping the EzyAnchor parallel to the earth so the screw penetrates at its set angle.
Installation complete
Should you strike a solid object whilst installing the screw, remove and reposition the screw to another position close to or adjacent to the original required position.
Removal:
With your drill in hand and Torx driver bit connected and secured within your drill chuck connect the Torx bit driver to the screw head.
Hold the hook and guy rope in one hand, place drill in reverse and screw out.
Removal complete
*In the event of a flat battery you can connect a shifting spanner to the driver bit shaft and unscrew manually to a point where you can remove the screw from the ground.
**Remember to regularly charge your drill or impact driver battery.
Ezy Anchor
Like all Ezy Anchor gear, it's fantastic. Now that we are traveling permanently on the road it was the perfect top up of gear we needed to go with all our other Ezy Anchor gear. Highly recommend as it's the best solution I've ever used in over 40 years of camping.
Great product. Just used the Ezy Anchor for the first time. Easy to use and effective.
We have not used the product yet so are unable to comment. We saw them in use by others who are happy with them.
4WD Awning Pack / Base Caravan Awning Pack
Ezy anchor
Top notch product
I already had 6 for the caravan but bought a 4 pack for the cars 270 awning. Brilliant