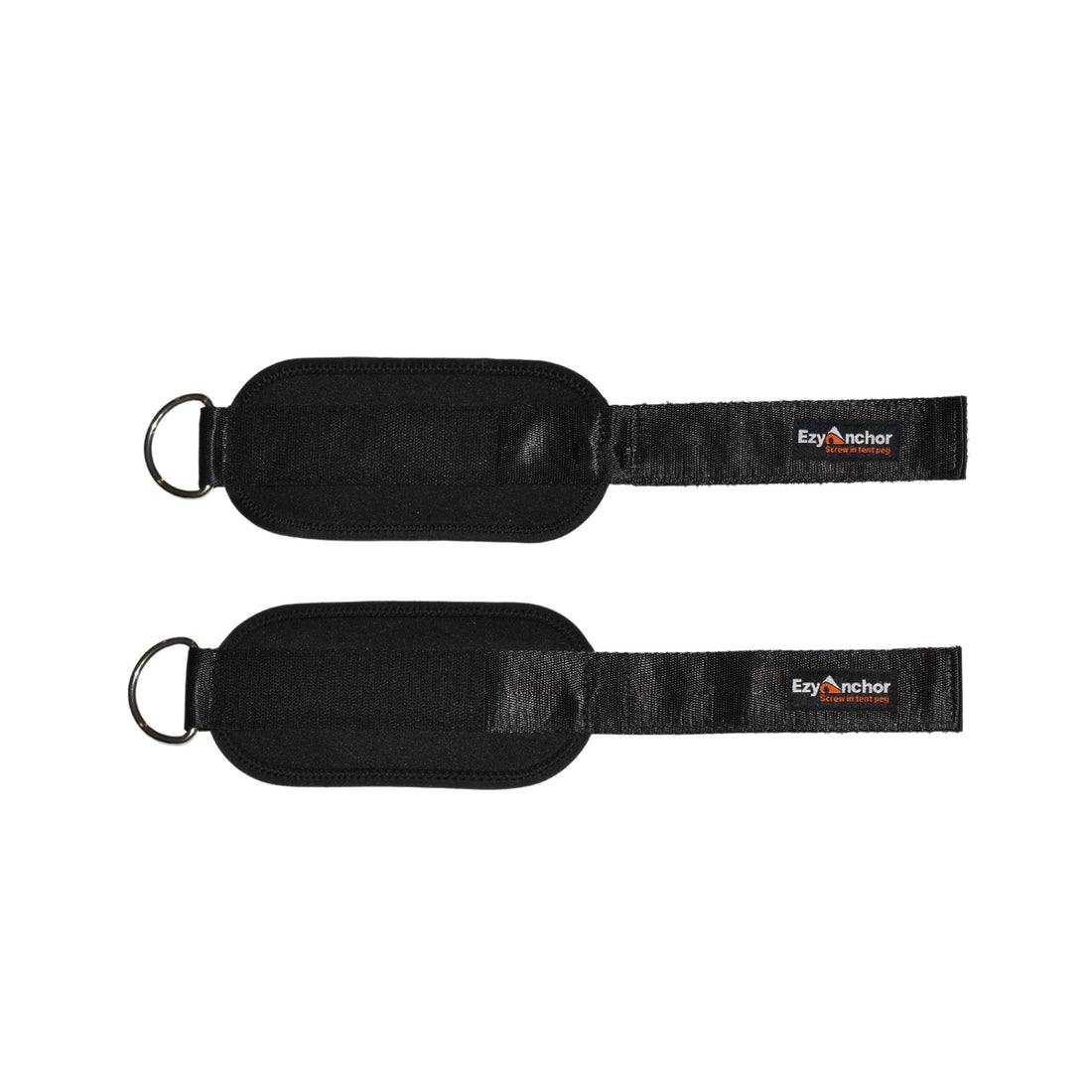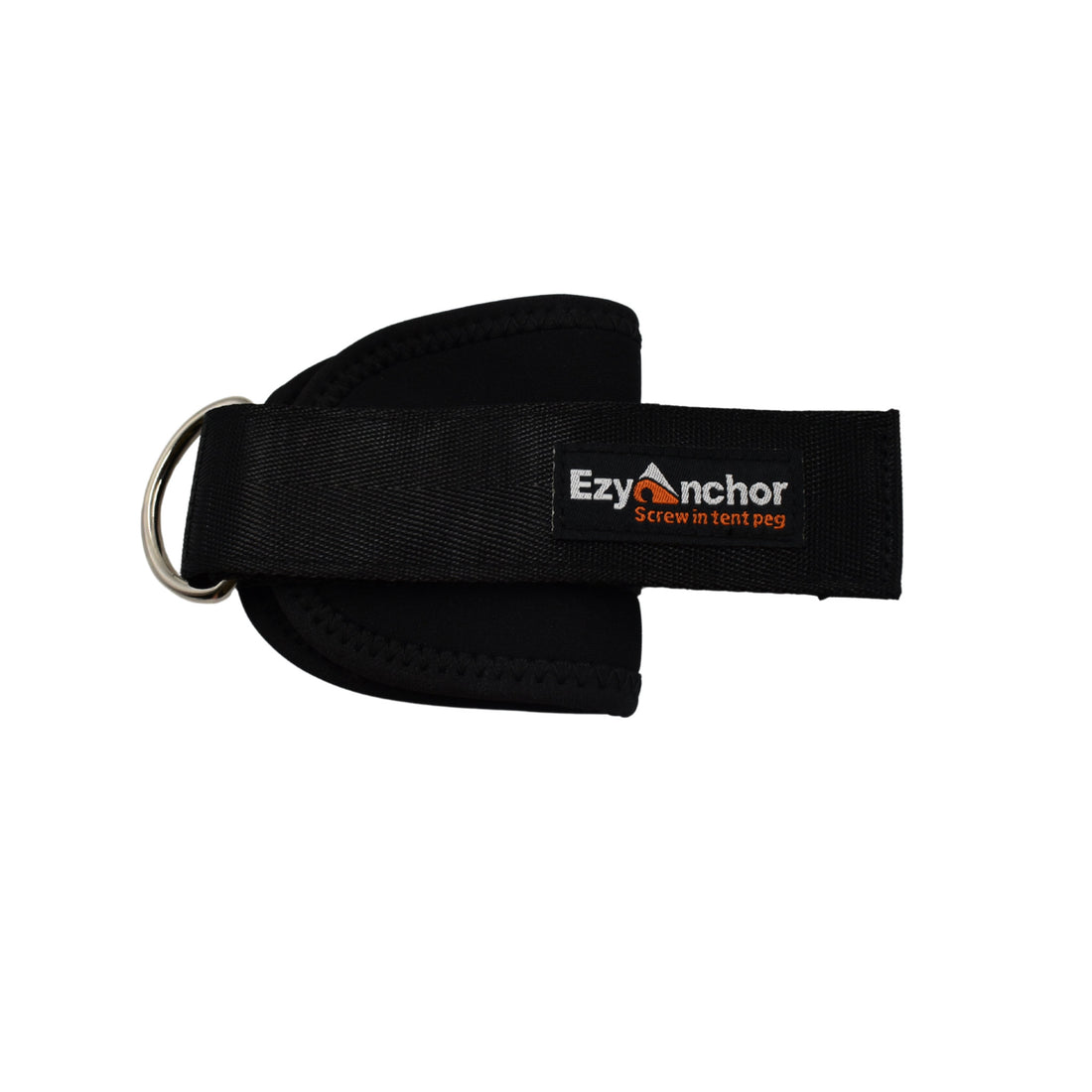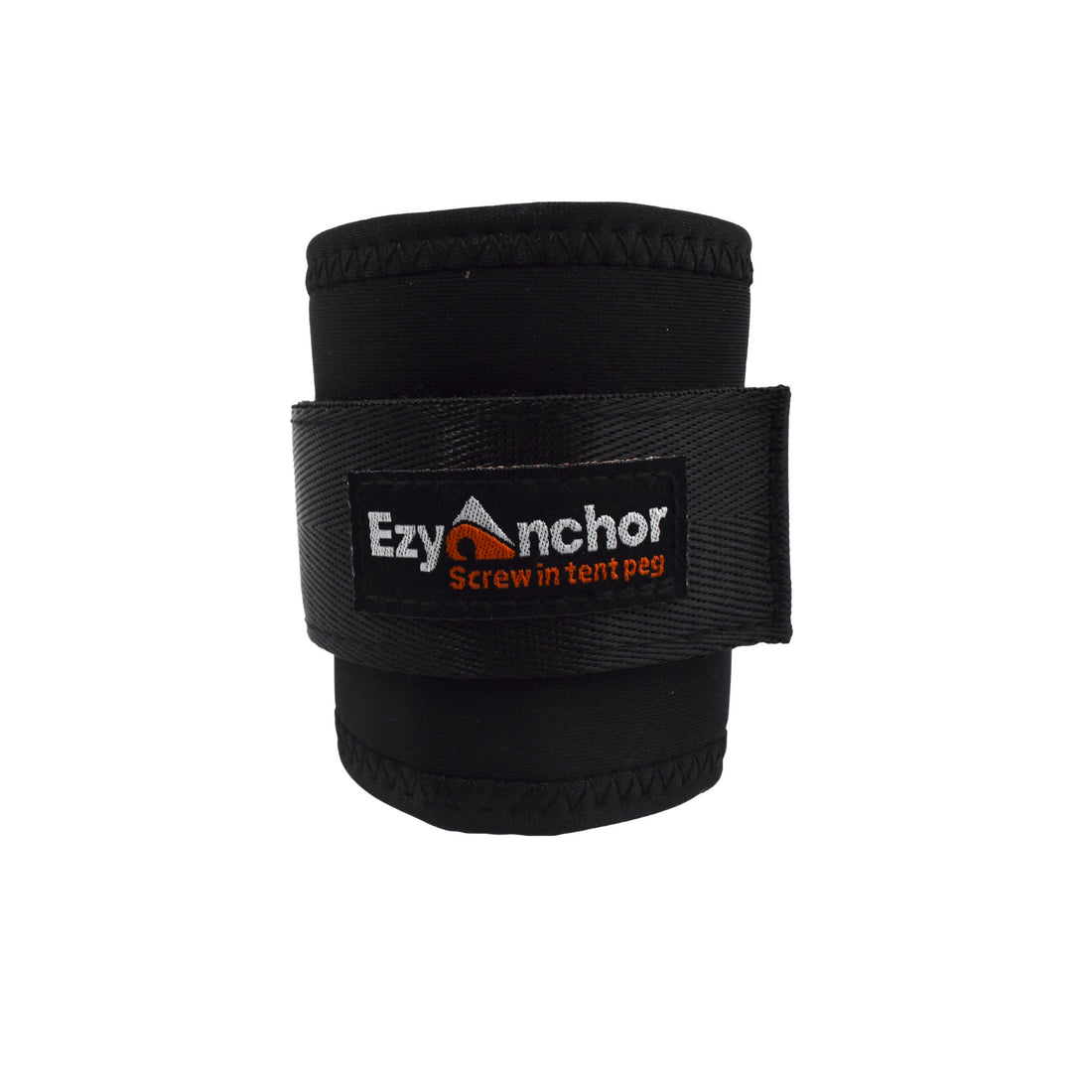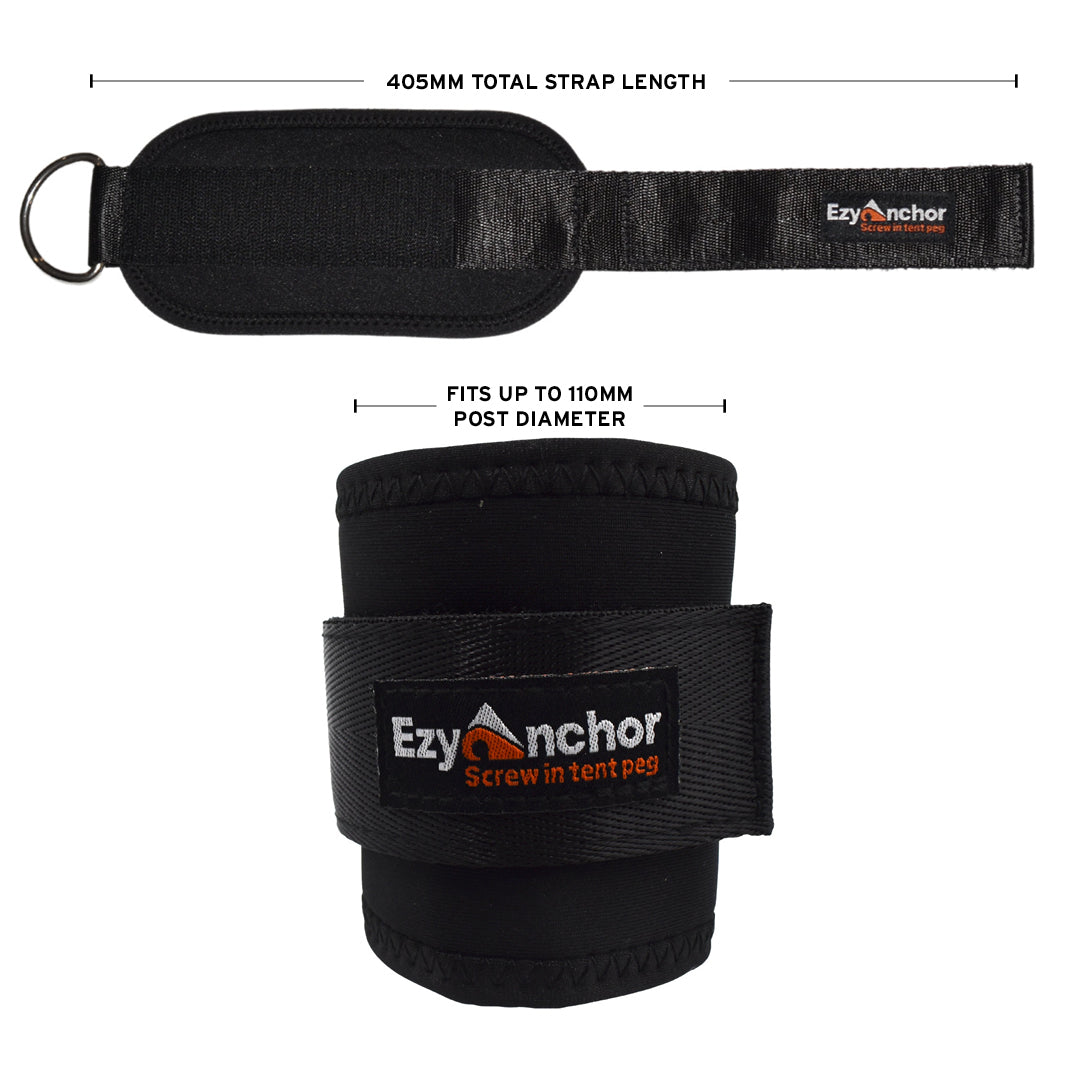 Dual Purpose Awning Secure and Anchor Point Straps
The Ezy Anchor dual purpose awning secure and anchor point straps come in pairs, and can be used when travelling to secure your awning and then when stationary they can be moved and wrapped around the top of your awning arm as your secure tie down point for your guy rope connection.
Straps sold as a pair. Guy Ropes not included.
Reliable holding power
I have been camping for many years (30+), always using various Tent Pegs that I needed to hammer in. If the soil was hard, this often resulted in bent tent pegs, that I then would need to straighten or replace. Ezy Anchor is as the name implies, EASY as. No hammer or mallet required, and these days the ability to get good quality portable power drivers, and the Ezy Anchor special bit, other than actual concrete, you can rely on driving the Ezy Anchor (screws) in to the soil/sand knowing it will hold. Its especially good in soft soils as it screws in, rather than displaces the soil/sand.
Try it yourself and see if do don't agree, these are the Tent Peg replacements for your camping needs.
Great for Caravan and Camping Enthusiasts
Will ensure Awning is properly secured while travelling as well as providing a strong anchor point when camping.